CHATTANOOGA BARN WEDDING VENUES
Rustic Barn Wedding Venue near Chattanooga
Chattanooga is known for many things. Rolling mountains, historic civil war battle sites, the abundance of hiking trails and water activities, but it is also becoming one of the top places in the southeast to get married. Centrally located between three major cities, Chattanooga offers couples looking to get married. At Howe Farm, we take the convenience and beauty of Chattanooga to the nest level with our perfectly curated rustic wedding venues. To accommodate our wedding parties, we offer two venues that meet a wide range of needs.
The Apple Barn
With its charcoal grey exterior, bistro lighting, and exterior uplighting, the Apple Barn has plenty of room to accommodate weddings of up to 290 guests. The transom windows give peaks of the white-washed interiors and crystal chandeliers, while the traditional sliding barn doors make a perfect backdrop for photos of the bride, groom, and wedding party. As an added bonus, the outdoor ceremony site reflects simple, elegant elements with a wooden pergola-style arbor that is supported by stacked stone pillars. This extra space perfectly frames the bride and groom during their ceremony.
Howe Farms also offers on-site lodging, vintage vehicles, and more! With Howe Farms, you are sure to enjoy an unforgettable experience for both you and your guests.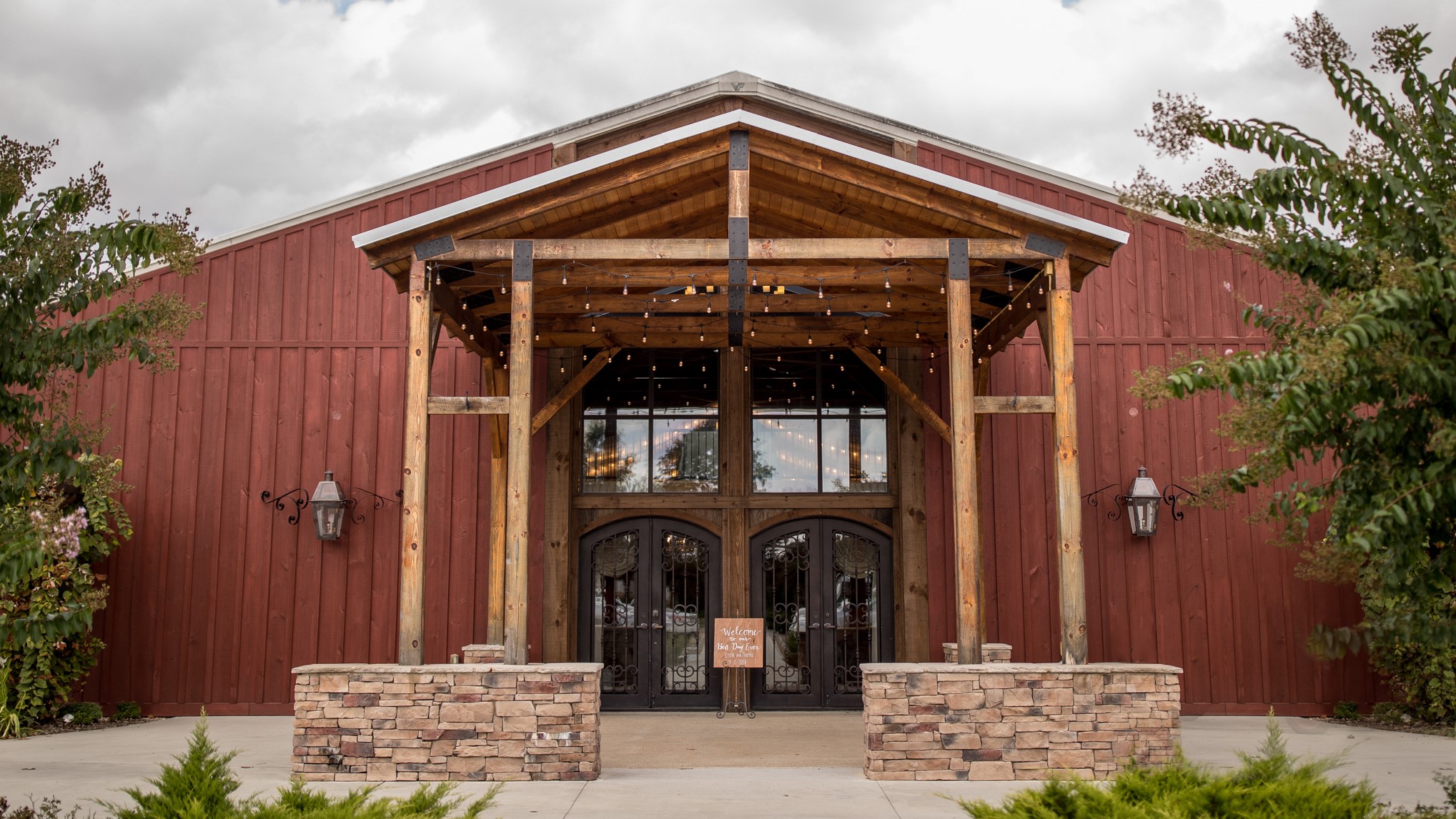 The Vineyard Hall
Need a venue with a little more space than the Apple Barn? With space for up to 400 guests, the Vineyard barn is our most spacious venue. Despite its size, the Vineyard Barn still retains the rustic charm that has made Howe Farms one of the most sought after wedding venues in the Chattanooga area. The exterior of the barn features magnificent wooden pillars, iron doors, gas lanterns, and bistro lighting. Before the ceremony begins, the interior lighting shines through the picture windows, welcoming your guests with an elegant and timeless look before they even walk through the doors.
If you would like to learn more about our barn wedding venues near Chattanooga, Tennessee, please give us a call at 423.362.4517 or sending us a message through our contact page.